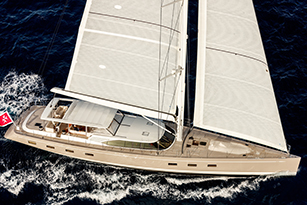 SWAN 105RS CHILD OF LIR - NEW FOR SALE!
SEPTEMBER 2019
The Swan 105 CHILD OF LIR was commissioned by an experienced owner who sought a modern performance cruiser utilizing the very latest technology while maintaining a high level of comfort and the ability to sail with minimal crew. Nautor's Swan was chosen as the builder and the design is a unique collaboration of Frers Naval Architecture and Beiderbeck Design.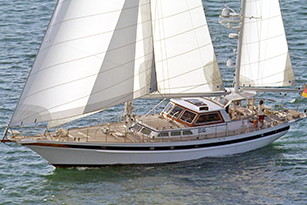 JONGERT 20DS CINDERELLA - SOLD!
SEPTEMBER 2019
We are pleased to announced that CINDERELLA has been sold. She is a classic Jongert 20DS, designed for very comfortable, safe cruising and built to the well-known Jongert superior standards.
ROYAL HUISMAN 25.6M FOFTEIN STAR - NEW CENTRAL AGENCY
MARCH 2019
FOFTEIN STAR is an elegant 84ft ketch, built in 1989 by Royal Huisman. Her first and actual owner is an experienced offshore yachtsman with a passion for diving and filming marine life worldwide, particularly whales.