HAAS INTERNATIONAL, founded in 2004, is a well known and respected independent company, created exclusively to serve sailing enthusiasts worldwide.
We consistently incorporate well-known Swiss virtues of discretion, impartiality, trustworthiness and reliability in all of our personal and business transactions.
Our goal is to exceed the expectations of our clients by offering a complete menu of services, individually designed to provide a comprehensive guide for every aspect required for high quality sailing :
yacht brokerage

berth brokerage

charter

independent consulting

new construction

refit

management of sailing yachts

crew placement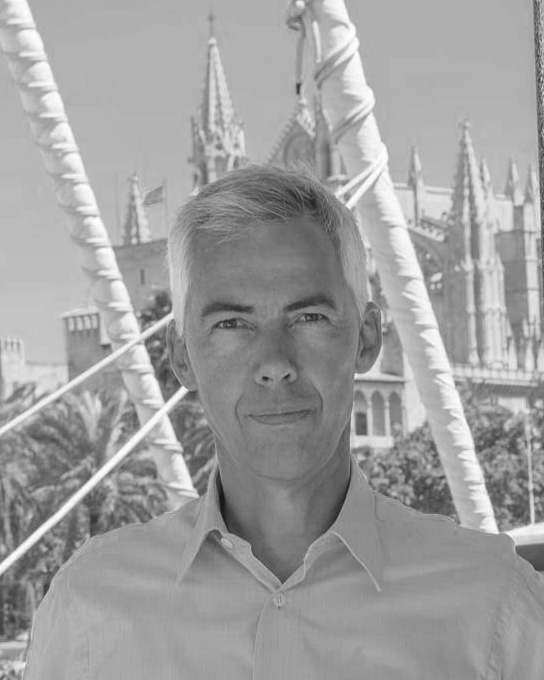 « I have recognized the need for a personal, inventive and specialized approach.
But, most of all, I love to work for sailors who are as much passionate in their hobby as I am in sailing.
Trust being my masterword, I am always directly available for my clients who privilege a direct contact with a company owner. »
Manfred Haas, Founder & C.E.O Haas International
Manfred Haas, founder and Chief Executive Officer, has built an extensive resume over the past 40 years, having acquired broad-based professional experience as a sailing yacht captain on both private and charter yachts, totaling more than 200.000 sailing miles. In addition, he has supervised the building of several large sailing vessels at internationally recognized shipyards.
---
"I really don't know why it is that all of us are so committed to the sea, except I think it's because in addition to the fact that the sea changes, and the light changes, and ships change, it's because we all came from the sea. And it is an interesting biological fact that all of us have, in our veins the exact same percentage of salt in our blood that exists in the ocean, and, therefore, we have salt in our blood, in our sweat, in our tears. We are tied to the ocean. And when we go back to the sea - whether it is to sail or to watch it - we are going back from whence we came."
John F. Kennedy, America's Cup speech, Newport, RI, September 14, 1962
---
Mr. Manfred Haas was given the full responsibility of handling the sale of my Jongert 40 Meter Ketch. Mr. Haas handled the process with the utmost professionalism. He was always available and cooperative. His honest approach to me, as the seller, and in turn to the buyer, certainly helped build the confidence needed to conclude such large financial commitments. I am happy to give my full recommendation and thanks to Mr. and Mrs. Haas' organization and should I need any further service in the maritime needs, I will not hesitate to use them.
C.G. Ex-Owner of Jongert 40T ST-JEAN
Manfred's in depth knowledge of sailing yachts in all categories has been an enormous help to me. He advised me with great understanding of my particular sailing interests when I was ready for a new yacht. When I decided for a new build instead of one of his listings he continued giving me solid advice and found an excellent surveyor for me to provide oversight of the yard during the construction of the new boat. He really puts his client 's interest first. It's a pleasure working with Manfred.
J.K. Owner of BLUE OX
I would like to thank you for the contact and introduction by the CNB Shipyard. Indeed it was like a magic wand. The captain received responses very quickly, whereas previously mails remained unanswered… Thank you again.
T.B. Owner of CNB 95 INFINITY
Je voulais vous remercier pour la manière dont vous nous avez aidées tout au long de notre aventure avec Hanseat. De l'acquisition de ce bateau, ou vous avez fait preuve d'une qualité d'écoute et de conseil rare, à la vente dans un contexte économique particulièrement complique, nous avons réellement eu lesentiment d'avoir à faire a un très grand professionnel, soucieux des intérêts de ses clients. Durant les quatre années ou nous avons navigué avec Hanseat, vous avez su nous conseiller avec pertinence quant aux travaux à réaliser, au choix de l'équipage, et dans toutes les situations ou les novices que nous étions avions besoin de conseils. Nous avons passé de merveilleux moments sur Hanseat, et vous y avez largement contribue, dépassant de très loin votre rôle de broker. Si un jour nous décidons de repartir dans de nouvelles aventures nautiques, soyez assure que nous ne manquerons pas de nous adresser à vous. De même, si des amis à moi recherchent un bateau je leur conseillerai de s'adresser à vous.
A.H. Owner of Bill Dixon 80' HANSEAT IV
It has been a pleasure to have Manfred Haas as buying agent for our Jongert 2700M. Mr. Haas is a knowledgeable broker and has a long experience of Jongert boats witch helps a lot in the decision process. He takes his mission very seriously and is very helpful. We can recommend him as a Broker.
J.K, Buyer of Jongert 2700M.
Dear Manfred, I would like to express my deepest appreciation for the dedication you put in the efficient and smooth sale of my sailing yacht. You looked to it that the first client who visited my yacht purchased it. You stayed on top of communication with all the parties that were involved and you were honest and ethical. Thank you so much for a job well done. SIncerely,
C.J. ex-Owner of Jongert 2700M