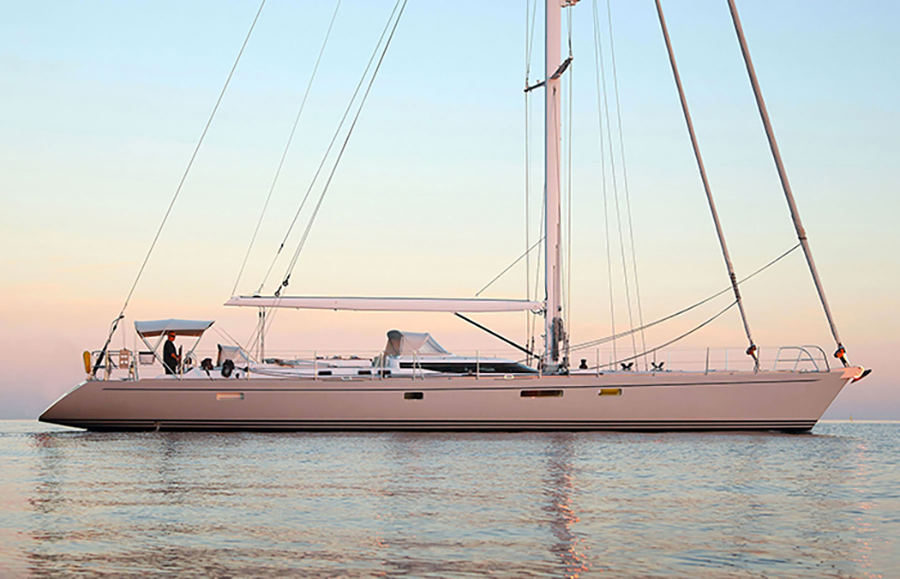 CNB 77 ALOHA FROM HELVETICA - SOLD!
MARCH 2023
The CNB 77 ALOHA FROM HELVETICA has been sold in an in-house deal completed by Manfred Haas.
ALOHA has been designed by the renowned award-winning Philippe Briand and built by CNB Bordeaux to the highest possible specification. The composite superstructure and the aluminum hull provides a light, strong and seaworthy yacht for passage making in absolute comfort and safety. The silhouette of this fast blue ocean cruiser is elegant, with a moderate freeboard and a
perfectly balanced sail plan. Thanks to her easy rig setup and to her comfortable and safe deck layout with double cockpit and twin helms, ALOHA can be easily handled by a small, shorthanded crew. All in all, a stylish yacht for bluewater cruising!


More info:

Click here!