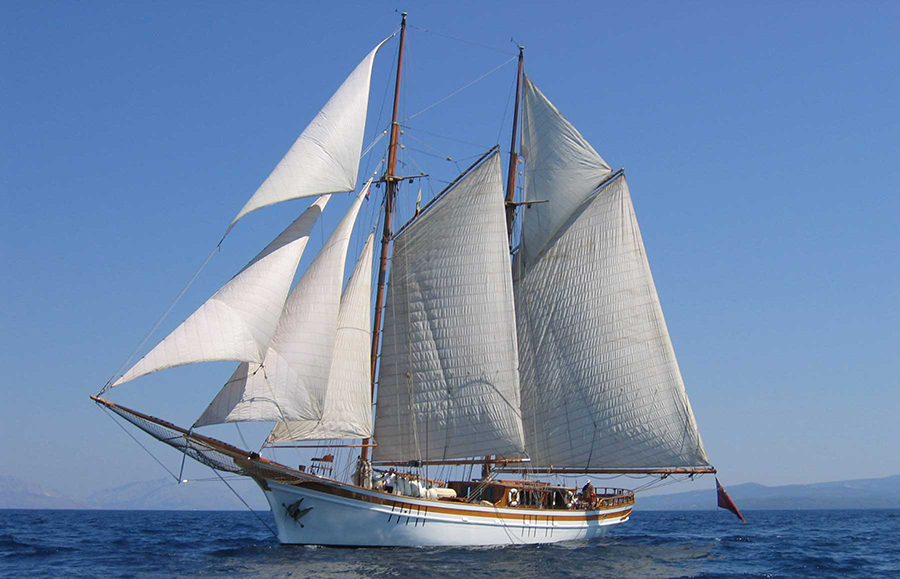 SCHOONER 32M LA MAIA - SOLD!
JANUARY 2023
We're delighted to announce the sale of the classical schooner LA MAÏA, Haas International representing both buyer and seller.
Built for Baron Alain de Rothschild as luxury yacht and purchased later by Hubert de Givenchy, this well maintained gaff schooner radiates an extraordinary charm. With accommodation up to 6 guests and 3 crew members, LA MAIA is a beautiful schooner, full of glamour and history, perfect for new owners wishing to cruise the Med in great style.
More info: bit.ly/3QJELAW