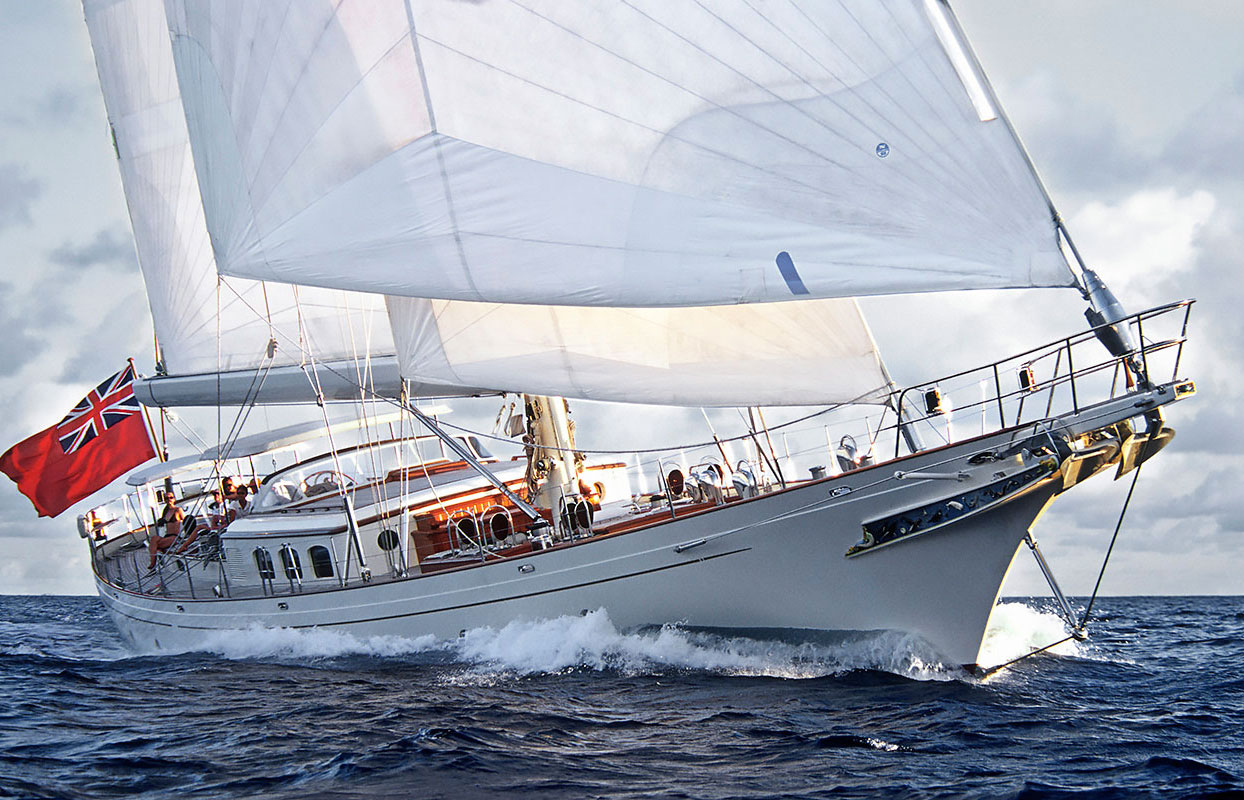 ROYAL HUISMAN 30M FOFTEIN

- SOLD!

JULY 2017

Third sale in one week! Haas International is proud to announce that the beautiful Royal Huisman FOFTEIN has been sold! We wish her new owner bon voyage around the world!

FOFTEIN is a timeless masterpiece, ; an impressive classic cutter rigged sailing yacht from 1999 with a beautiful sheer line. Designed by German Frers, FOFTEIN is at the same time both a classic and a modern yacht, and while her appearance is traditional, her sparkling performance results from a fast hull, a large, tapered Aluminium mast and spars and computer-cut sails with semi-automated handling gear. She features a profusion of modern technical systems, chosen for reliability for world cruising.

The yacht features two cockpits; the center cockpit is the social center and leads into the deck house that offers great visibility around the yacht. A second cockpit aft is dedicated to the owner and leads with separate stairs into master suite.

Her interior, designed by Pieter Beeldsnijder offers luxurious comfort, upmost safety and is equipped for worldwide cruising.

On her maiden voyage she went to the beautiful Norwegian Fjords and the pack ice of Spitsbergen, subsequently left for the Red Sea followed by an extended world cruise throughout the Indian Ocean into the South East Asia region and beyond.