JONGERT 2700M MATAKAOMA - SOLD!
MAI 2016
Haas International is delighted to announce the sale of the superb 27m MATAKAOMA, built in 2010 by Jongert, Holland. We wish her new owner great moments and happy sailing with her!
HAAS INTERNATIONAL AT PALMA SUPERYACHT SHOW 2016
28 APRIL - 02 MAI 2015
HAAS INTERNATIONAL WILL BE DISPLAYING THE JONGERT 25DS JADE S AND THE ROYAL HUISMAN 24M FOFTEIN AT THE PALMA SUPERYACHT SHOW 2016. CONTACT US FOR MORE INFORMATION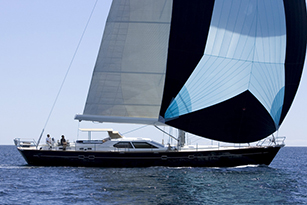 SOLARIS 76 DUNJA - NEW CENTRAL AGENCY
APRIL 2016
The SOLARIS 76 DUNJA is custom blue water yacht built by Solaris for a very experienced sailor and designed by Doug Peterson to sail fast in complete comfort and safety in all sea and weather.